Calendario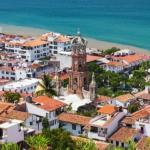 Free Tours around the Historical Center
The appointment is at the Historic Center of Puerto Vallarta, where experts from the Municipal Tourism Directorate will guide you through a walk through legendary monuments of our port. You can enjoy them every Tuesday and Wednesday from 9am to 12pm and Saturdays to 9am. The meeting point is in the offices of the Municipal Tourism Office, in the main block in front of the Parish of Our Lady of Guadalupe. It is available all year round.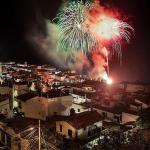 Fiestas Patrias in Puerto Vallarta
Although Independence Day is September 15th, in Puerto Vallarta we started celebrations from September 12th with various civic ceremonies, accompanied by mariachis, folkloric ballet and prehispanic dances. Definitely a feast that you cannot miss. The summit comes on the day of the Call of Independence, with its characteristic pyrotechnics, however the festivities continue throughout the month with festivals and cultural and gastronomic shows. Celebrate Mexico from the seashore of Puerto Vallarta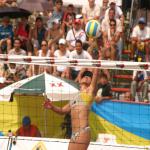 Mexican Open of Beach Volleyball
Join the 2nd Mexican Open of Beach Volleyball in Puerto Vallarta that seeks to promote this sport. Will be in the beautiful Camarones Beach, this competition takes place in the categories Sub 18, Sub 16 and Free, Women and Men. Admission is free. You cannot lose this!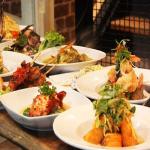 International Gourmet Festival
This year will offer a special activities program, paying tribute to wine, cheese and jazz. As each year will have 30 prestigious Chefs from different parts of the world creating an exchange of good taste culture, which benefits all, local chefs, chefs, invited guests, tourists and society. This festival has set the region and the country high, promoting Mexican hospitality and the best experience that gourmet cuisine can have.